Beano Bashes Out Brilliant ABC Figures
February 15, 2018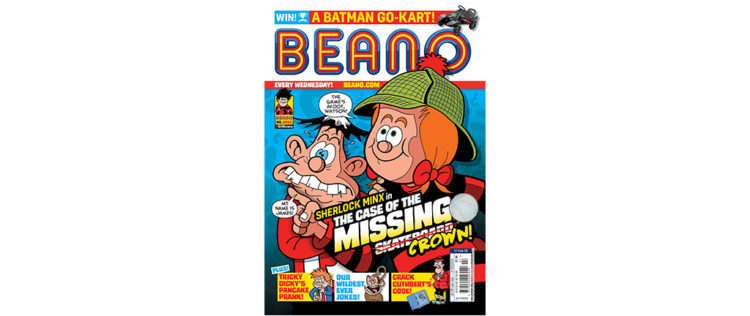 Beano comic has posted an incredible 7.9% year-on-year increase in the recent ABC release, recording weekly sales figures of 37,542 copies.
Celebrating its 80th anniversary in July, Beano has long been a hugely important part of DC Thomson Media portfolio, and loved by hundreds of thousands of readers.  This latest ABC release shows that the comic hasn't lost its shine, selling 1.86 MILLION copies in 2017.
This increase in sales shows consistent long term growth for the title with three successive yearly increases posted.  A copy of Beano is sold every 17 seconds in the UK!
Maria Welch, Head of Publishing for Magazines at DC Thomson Media, said, "To see a publication perform so well in an extremely challenged market is hugely positive.  The children's magazine sector is characterised by frequent launches and closures and it is testament to the enduring appeal of Beano that today's readers are still being entertained every week by the nation's favourite comic."
Within this figure Beano has seen remarkable growth with subscriptions, exceeding 20,000 for the first time, doubling subscriber numbers over the last 5 years.
Mike Watson, Managing Director of DC Thomson Media, said, "We're thrilled with the performance of Beano.  To see a title grow in this sector, which is on average down -7.8% year on year, is great, but Beano's increase of nearly 8% is exceptional.  We're thrilled to be able to continue to provide readers with a weekly dose of mischief, mayhem and fun!"
Beano comic is available weekly in all good retailers, or through www.dcthomsonshop.co.uk.