The Press and Journal Wins Regional Daily Newspaper of the Year 2018
April 19, 2018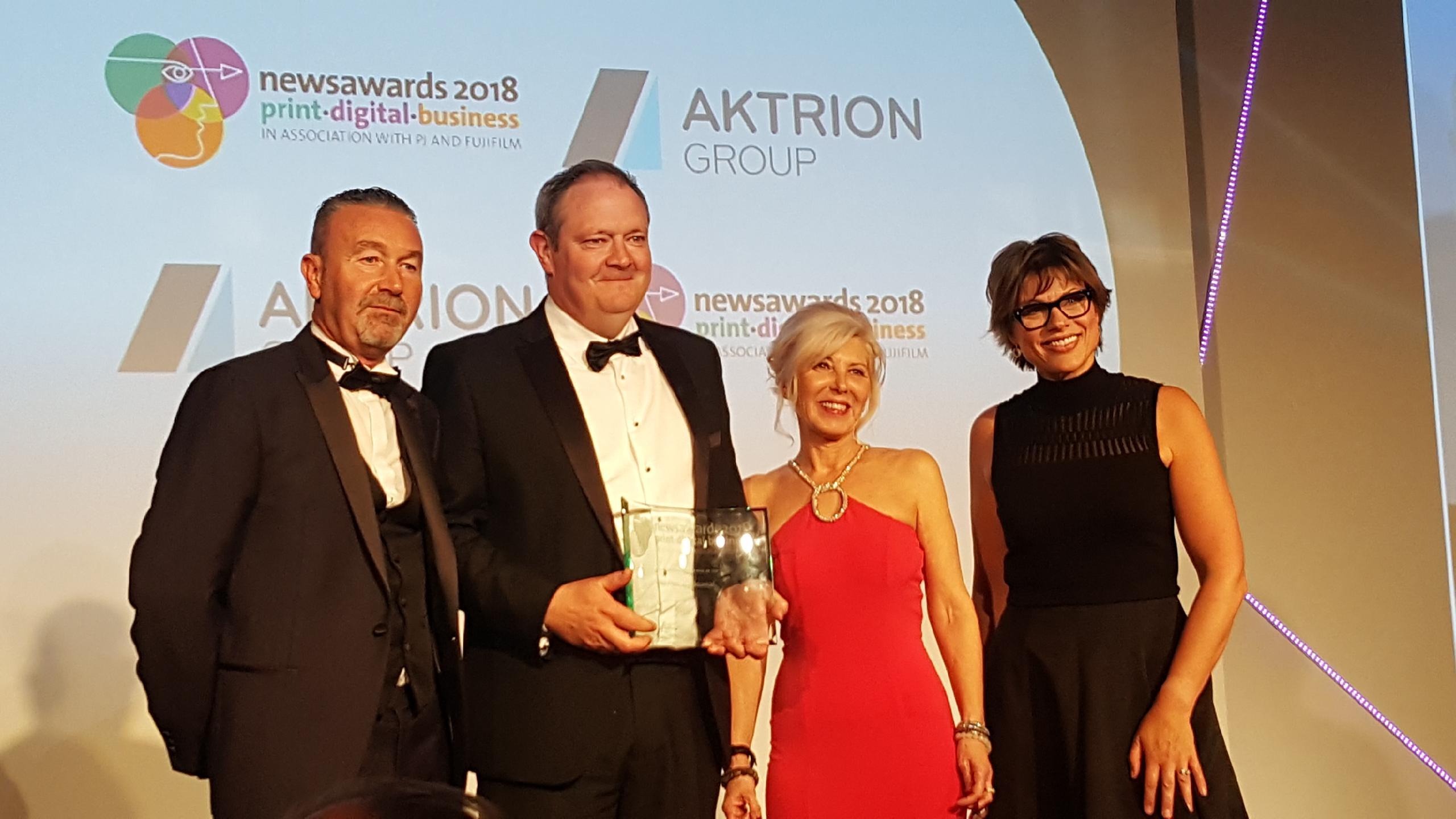 The Press and Journal celebrate winning Regional Daily Newspaper of the Year at the newsawards.
The newsawards, which recognise the best in news media print, technology and business innovation, were held in London last night.
Richard Neville, Editor in Chief of Morning Newspapers for DC Thomson Media, said, "I'm absolutely delighted The Press and Journal has been named Regional Daily Newspaper of the Year.  To win an award like this is testament to the team that work so hard on the paper every day.  The Press and Journal is the highest selling regional daily in the UK and our readers continue to enjoy the work that is put in to producing what is now officially the best Regional Daily Newspaper in the UK."
The awards celebrate both the quality of content and quality of printing and production of the entrants. Three consecutive copies from February were entered and The Press and Journal was nominated alongside the East Anglian Daily Times, News & Star (West Cumbria), The Courier, The Irish News and The Yorkshire Post.
DCT Media title The Courier was also nominated in this category, and Discovery Print received a nomination in the Regional Newspaper Printer of the Year Category.