Success for DC Thomson Media at the Scottish Press Awards
April 27, 2018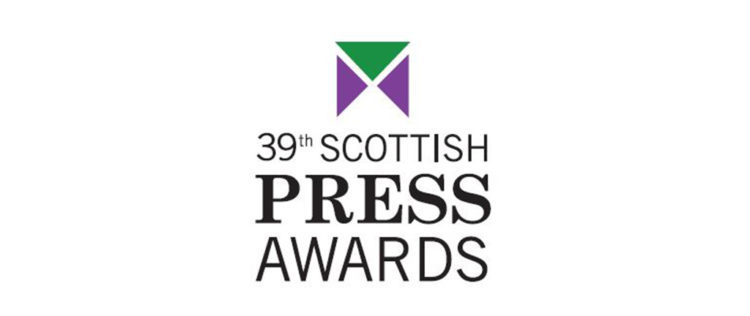 It was an incredibly successful night for DC Thomson Media at the Scottish Press Awards last night, with a brilliant 7 wins!
Sports News Writer was taken home by Sean Wallace from the Evening Express.  'Franks Law' by The Courier won Campaign of the Year.
The remaining 5 wins belong to the Sunday Post.  'Hundreds of Orphans' won Front Page of the Year.  Gordon Blackstock won Journalist of the Year, Scoop of the Year and Reporter of the Year.  The Sunday Post team also picked up the award of the night, Newspaper of the Year, and Marion Scott was named runner up in the Nicola Barry Award.
DC Thomson Media Chief Executive Officer, Mike Watson, said, "These awards showcase the best journalistic talent in Scotland, and last nights results show that we've got exactly that in the business. I'm delighted that our newspaper teams that work so hard to deliver quality content to their readers, have been recognised as the best in their field.  Congratulations to everyone involved."