DC Thomson Media Launch This Is Dino World Magazine
June 27, 2018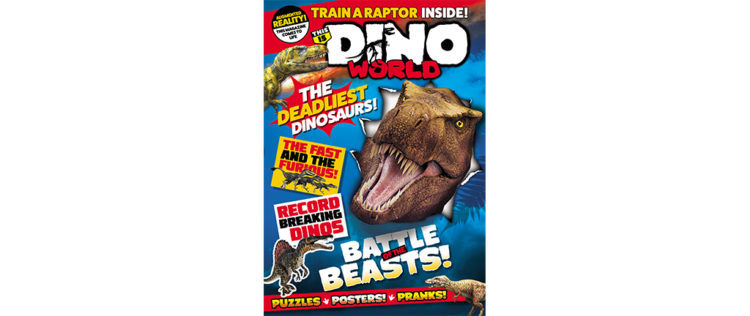 This Is Dino World is a roar-some new kids' dinosaur magazine from DC Thomson Media.
Packed full of ferocious facts, Jurassic jokes, dino-mite puzzles, monstrous make-its and prehistoric prizes, it's the perfect magazine for all dinosaur fans!
At some point in their lives, most kids experience a fascination with dinosaurs, and This Is Dino World captures what is magical about these creatures. The magazine will engage young dino fans with amazing illustrations, facts and lots of activities to complete.
The magazine includes facts about the deadliest dinosaurs to ever walk the planet, as well as record-breaking dinosaurs, dinosaurs with super powers, sea monsters, flying terrors and Jurassic World's most fantastic beasts! It also includes puzzles, posters and prank-osaurus, as well as how to make your very own dinosaur egg.
Plus, download the free Digital Magic AR app from iTunes or Google Play and control your very own Raptor with Augmented Reality – taken from the official Jurassic World Fallen Kingdom AR book. Watch Blue run and roar, and take photographs too!
This Is Dino World comes with three free gifts – Dinosaur Top Trumps, Paint Your Own T-Rex Set and a Dinosaur Skeleton Model.
This Is Dino World is on sale from Wednesday 27th June 2018, priced £4.99.