Minnie Celebrates 65 Years of Minxing in Collector's Edition Magazine
October 29, 2018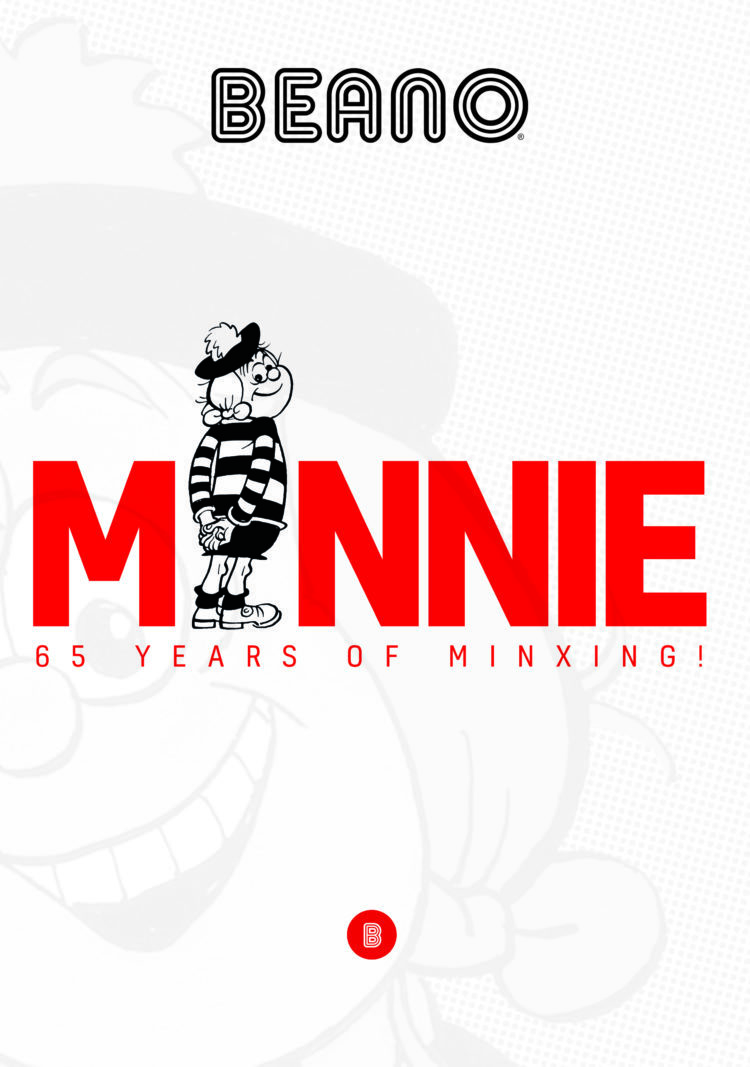 Minnie the Minx, one of Beano's most popular characters, turns the grand age of 65 this December.
The much-loved "tomboy" first appeared in the comic on19th December 1953, and was to be a female rival for Dennis the Menace. An immediate success with readers, Minnie was soon promoted to a full-page comic strip, and would eventually push Dennis and Gnasher off the cover, a position they held exclusively since 1974, in turn becoming the first female cover star. Today, she is one of the comic's best and brightest stars.
Many fans of the comic, published for over 80 years by DC Thomson Media, view Minnie as a role model for young girls, and boys, encouraging them to push beyond what society expects of them. For many Beano readers, she is one of their first encounters with a girl whose rebellious personality means she refuses to let anyone else define her.
'Tougher than all the boys' and the 'world's wildest tomboy', Minnie the Minx has firmly established her place as a feminist icon for over six decades. And now, her 65 years of Minxing have been commemorated in a 68-page Special Collector's Edition Magazine which celebrates all things Minnie. From the making of the Minx, to the effect of Fe-Minx-Ism, to Minnie in the modern day, "Minnie: 65 Years of Minxing" takes a look at how Minnie has firmly secured her place as a pop culture icon.
Alexandria Turner, Editor-in-Chief of Kids' Magazines and Comics, said, "Minnie has inspired generations of girls to be who they are and be unapologetic about it. With women representing almost half of all comic readers, including Beano, Minnie has long been the first female character girls have found in comics. Here's to many more years of Minnie mischief, and many more generations of women represented in comics."
As well as Minnie's 65th, 2018 also saw Beano turn 80, making it a big year for the comic.
John Anderson, Editor of Beano, said, "One of the things that has helped to make Minnie the Minx such an enduring character is that she remains so relatable.
"She doesn't have any super-powers, she's just a wilful girl who stands up for her rights and shows other girls that they can too".
"Minnie – 65 Years of Minxing" Special Collector's Edition Magazine is on sale now from all good retailers and DC Thomson Shop for £6.99.