Double Digital Nominations For The Scots Magazine!
October 30, 2018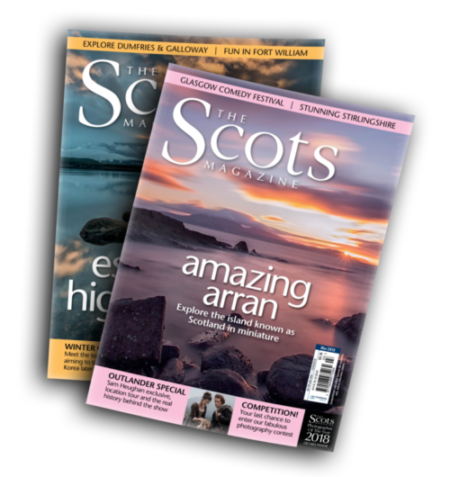 The Scots Magazine has received two nominations in the national PPA Digital Awards 2018.
The magazine's "#ScotsMagOutlander" campaign has been nominated for Best Social Media Campaign Of The Year, up against five other campaigns from magazines and publishing companies across the UK. These include "#EverestAnywhere" from Bauer Media's Trail magazine, and the Hearst/Now TV campaign from Hearst Magazines UK.
The month-long #ScotsMagOutlander campaign was organised to promote the magazine's March issue, which was an Outlander special. The campaign's social media posts, online articles, videos and live-streamed location tour resulted in a dramatic increase in both web traffic and global magazine sales.
Katrina Patrick from the magazine has also been nominated in the awards as Digital Content Leader Of The Year. Other nominations include Claire Hodgson from Cosmopolitan and Matt Hill from Digital Spy.
Winners will be announced at an awards ceremony in London on November 1.