This England Introduces Brand New Look in Spring Issue
February 8, 2019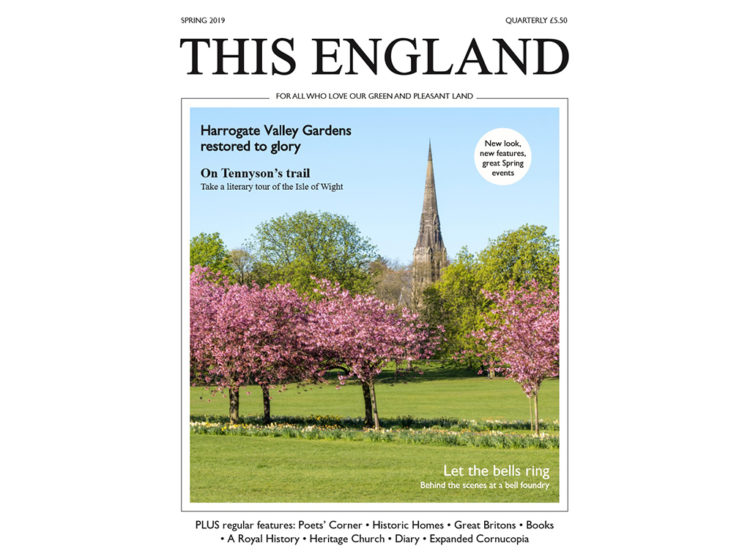 This England, the quarterly magazine for all who love our green and pleasant land, is set to showcase a brand new look with its Spring issue.
The updated design includes new features highlighting everything quintessentially English but with a brighter and more modern approach.
The new look comes after the magazine, published by DC Thomson Media, welcomed Editor, Angela Linforth in September of last year. Although the magazine may have changed visually, the content and features will still focus on a diverse and interesting mix of heritage, history, humour, travel and uniquely English customs and curiosities.
The Spring 2019 issue is packed with a selection of features such as an interview with popular historian, Lucy Worsley, a Royal History of England on George III, an exploration of Tennyson's relationship with the Isle of Wight and a celebration of the English food revolution.
Angela Linforth, Editor of This England, said, "This England is a very exciting mix of history, heritage, quirky stories and great places to visit and our new look magazine better reflects how stunning our country is."
"The magazine will continue to bring the same interesting mix of features written by our fantastic contributors. It just looks a little different, starting with the front cover and new logo, which were both inspired by covers from our archives."
"I am delighted with how the magazine looks, and hope our readers will enjoy this issue."
This England Spring Issue is on sale from 6th February 2019 for £5.50  from all good retailers and is available to buy online.