Get Creative with Shout's The Gallery
February 26, 2019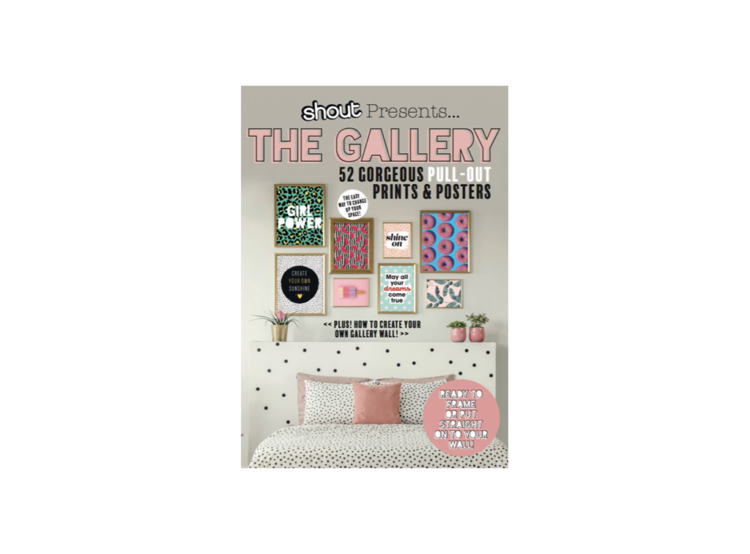 Shout magazine have launched The Gallery, a high-quality poster magazine with 52 pull-out prints, ready to be displayed or framed.
The Gallery is perfect for anyone looking to get creative and put their own stamp on their space.
Inside you'll find a variety of stylish ready-made designs featuring cool, inspirational quotes and graphics, plus an easy-to-follow visual guide to creating your own Instagram-worthy gallery wall.
The magazine also features an easy-to-follow visual guide on how to create your own gallery wall and beautiful layout examples to give you some insirpation.
Shout's The Gallery is on sale from 27th February priced at £5.99 from all good retailers and available online.