DC Thomson Media Newspaper Titles Report Positive ABC Results
February 28, 2019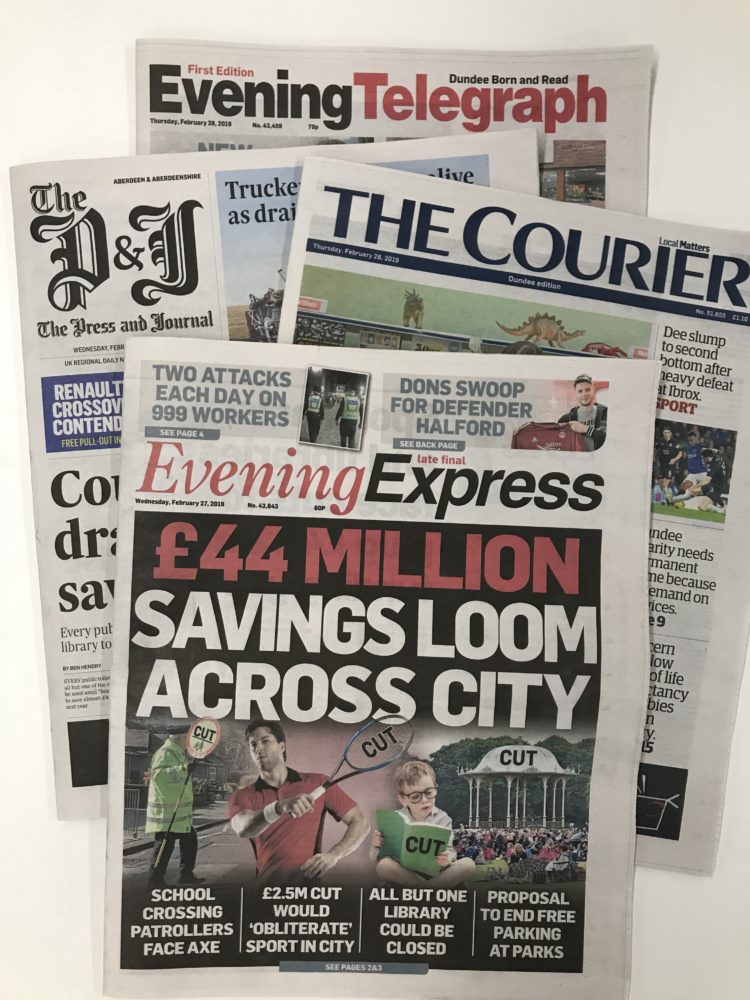 DC Thomson Media is reporting a strong performance in the recently announced ABC figures for regional newspaper titles.  The released figures for July to December 2018 show DC Thomson Media has the top two selling titles in the UK.
Aberdeen's The Press and Journal has held it's ranking as the highest selling regional title in the UK.  The Courier, which covers Dundee, Angus, Fife and Perthshire, has climbed the table and is now the number two highest selling regional title based on paid for copy sales.
Richard Neville, Head of Newspapers for DC Thomson Media, said, "These are challenging times for everyone and the ABC figures reflect that but we are delighted nonetheless that The Press and Journal remains the biggest paid for regional title in the United Kingdom and has now been joined in second place by its sister title The Courier.
"Our teams work incredibly hard across the country creating the print and digital products, working with advertisers and selling copies and subscriptions and they deserve their place at the top of the list."
The ABC results show an average loss on daily titles of 13.1% year on year, versus a deficit of 10.4% across the DC Thomson Media portfolio, outperforming the marketplace.
The daily DC Thomson Media newspaper titles achieve a combined sale of over 108,000 which is supplemented by a growing digital audience of nearly 4 million users a month, showing the newspaper brands are being consumed by more people than ever before.