Kingdom FM Wins Best Marketing Campaign
April 4, 2019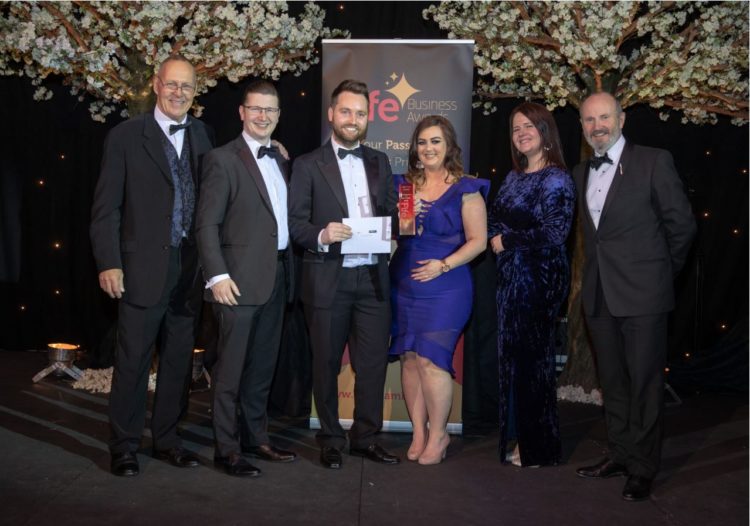 Congratulations to Kingdom FM, who won in the Best Marketing Campaign category at last week's Fife Business Awards, hosted by Fife Chamber of Commerce.
The station's 'Win Your Wedding' campaign gave listeners the chance to win their dream wedding day, with Kingdom FM taking care of every detail, from pre-wedding pampering to an incredible honeymoon, using Fife's wedding suppliers.
The award was open to any organisation operating in Fife that could demonstrate measurable success in designing and executing compelling marketing campaigns.
Tony Chalmers, Sales Director for Kingdom FM, said, "Winning Best Marketing Campaign for 'Win Your Wedding' at the recent Fife Business Awards, is a huge honour for everyone involved in the campaign.
"It allowed us to showcase all that's great about local radio to deliver a once-in-a-lifetime prize to a local Fife couple worth over £15,000. We are extremely proud to receive the recognition for our hard work and commitment that all our talented staff put into the campaign to make it such a great success".
Well done to the Kingdom FM team!