Global Franchise extends brand with launch of a truly global podcast
September 18, 2019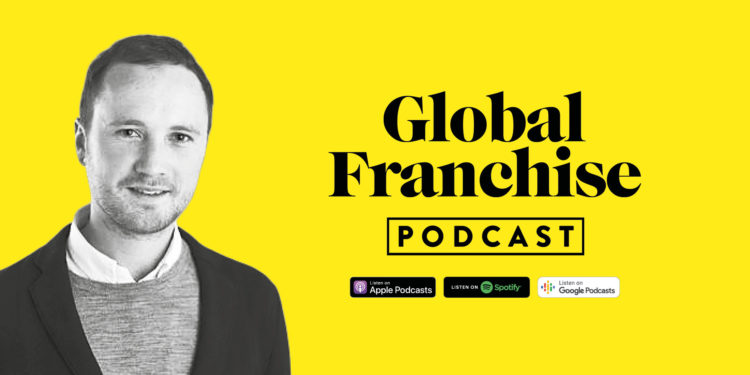 The world leader in connecting and inspiring the franchise community, Global Franchise today launches its latest brand extension: a fortnightly podcast which shares intimate conversations with some of the most exciting decision-makers in the franchise sector.
As well as highlighting and contextualising the latest news and developments, each episode has at its heart an interview with someone with a fascinating tale to tell. Guests join Global Franchise's Head of Content, James Fell, from wherever they are working in the world, not just to share best practice, but also to tell the genuinely human stories behind both the successes they've enjoyed and the challenges they've overcome.
"We talk all the time to inspiring leaders all over the world as we work on Global Franchise, and we wanted to share those wonderful conversations with our community," said James. "By having guests join us from offices, homes, or even on the road from every corner of the Earth, it's never been clearer that we are a truly global brand."
Publishing fortnightly, and available now on Apple Podcasts, Spotify, Google Podcasts or wherever you find your podcasts, The Global Franchise Podcast is just the latest strand of this multi-channel, award-winning business, which encompasses events, pioneering digital products, a beautiful magazine and more.
"Aceville is built to innovate and to find opportunities not just for brilliant editorial products that resonate with audiences, but for creating pathways to connect advertisers with them, and I'm really proud of what the teams across DC Thomson Media have made here," said Aceville MD Matthew Tudor. "It's a cracking listen!"
To listen and subscribe, free, search for 'global franchise' wherever you get your podcasts.