Grow Your Own Magazine Launches The Dirt – The Latest Podcast from DC Thomson Media
December 5, 2019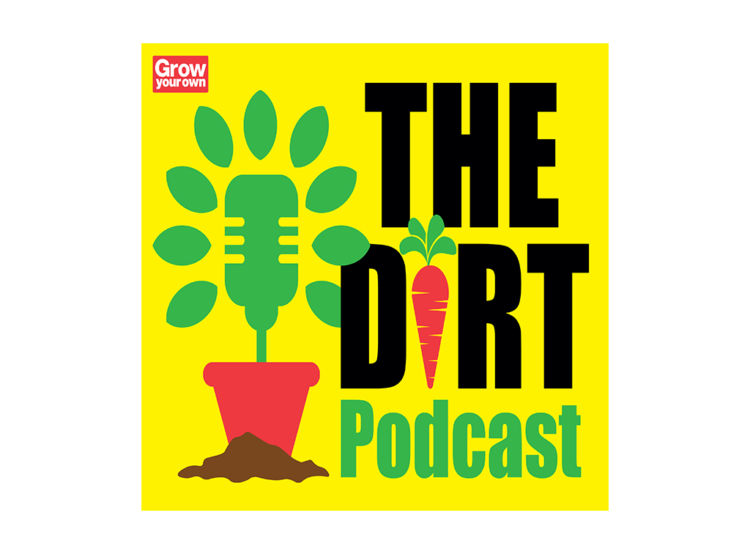 DC Thomson Media launches its latest podcast, The Dirt, from the team behind Aceville Publications' Grow Your Own magazine.
The Dirt is a warm-hearted and friendly podcast, perfect for when you're working in your allotment or garden.
Celebrating everything there is about gardening, The Dirt has wide-reaching appeal, enticing new gardeners who have just bought their first trowel, to seasoned growers who are green fingered cultivators.
Laura Hillier, Editor of Grow Your Own, said, "The Dirt celebrates everything about gardening with the good, the bad and the downright catastrophic!
"We're here to tell you it's OK that your carrots have five legs and your raspberries were ransacked by pigeons; we want to shift the focus away from picture-perfect harvests to simply falling in love with the joy of gardening.
"Our guests are a mix of amateur gardeners and our favourite celebrities, but our questions are always the same: tell us your growing disasters, tell us your hard-learned lessons, and tell us all about your guilty little gardening secrets – the shortcuts and cheeky swerves that make growing your own work for you."
The weekly podcast will see Laura and the rest of the Grow Your Own team chat to gardeners about their growing journeys, as well as discussing the latest news stories, giving listeners a checklist of the top jobs for the week to keep their garden healthy and productive.
Publishing Director for Aceville Publications, Helen Tudor, said, "This is the latest example of Aceville and DC Thomson Media's focus not just on innovation, but on creating products and experiences that resonate with our audiences wherever they are; because The Dirt is a podcast, we can literally talk to gardeners as they're gardening!"
To listen and subscribe for free, search for The Dirt from Grow Your Own magazine wherever you get your podcasts.