No.1's #LetsReachOut Campaign Reveals 95% of People in Scotland Have Experienced Feelings of Loneliness
March 19, 2020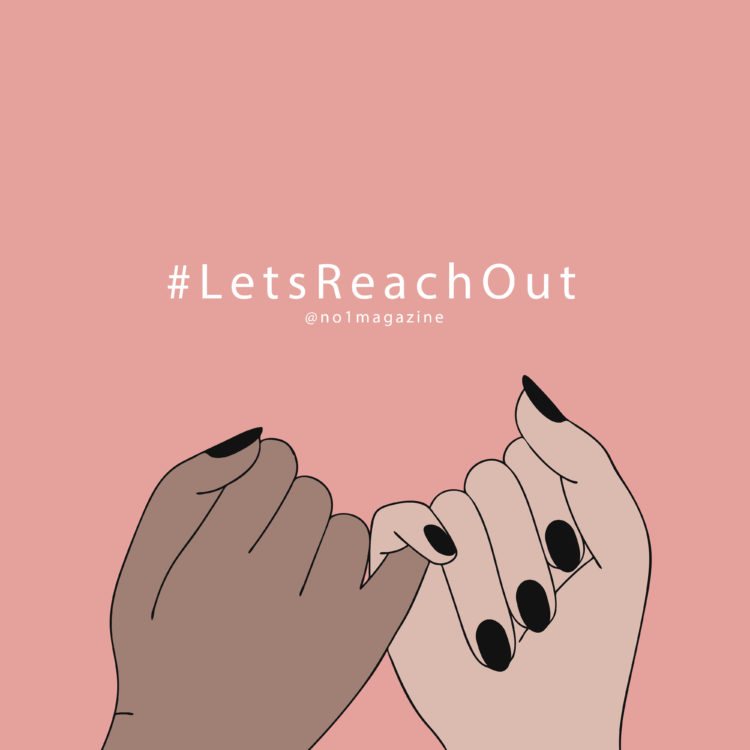 Coronavirus fears are pushing Scotland into an abyss of loneliness.
At the end of 2019, Scotland's leading ladies mag, No.1 launched their #LetsReachOut campaign and can now reveal the shocking results of their survey – loneliness is sweeping Scotland.
As more and more people seek self-isolation and with almost half of those surveyed admitting they have visited coffee shops or supermarkets just to interact with other people, No.1 predict that loneliness is likely to become even more of an issue in the coming weeks and months.
The survey also shows:
Those aged 35 – 54 are the loneliest.
71% of people said they've drifted away from friends.
80% believe we're a generation that is lonelier than any that have come before.
Three quarters of mums said that their friends and social interactions have decreased dramatically since having kids.
Over half of respondents believe there is a stigma attached to admitting that they feel lonely.
62% of older people (65+) said feelings of loneliness have increased with age.
"Not having any social connection or interaction can have the same effect on your body as smoking 15 cigarettes a day." – Campaign Manager, Anne Callaghan, for Scottish Government's Campaign to End Loneliness.
"I would walk around the park and meet the odd person with a dog. I remember wishing those people would be my friend." – Margaret Russell, 70, from Duns.
"I moved from a family-like community in Zimbabwe and struggled to connect with anyone in Scotland, so I created a Befriending Agency to reach out. This issue affects so many others… our waiting list has over 50 people looking for a friend." – Audrey Mutongi, 39, from Glasgow.
"When I had my baby boy, even though it might have seemed like I pushed people away, I really needed them to check in on me." – Amanda Dunn, 28, from Kilmarnock.
In response to the results, No.1 are urging people to reach out to those who are most vulnerable during this time. From older people and new mums, to those who work from home or cannot come into contact with someone, it is time to #LetsReachOut. Send a text, pick up the phone or post a letter in order to keep in touch.
No.1 are also looking to launch a series of free friendship-making workshops around the country in partnership with beauty brand Lush and hotel group, Mercure. The three #LetsReachOut events will take place in Perth, Inverness and Glasgow* as No.1 aims to spread the message and break the stigma attached.
No.1's Editor, Nadine Hawkins says, "We have never had so many ways of communication – from smart phones to social networking. However, it seems many of us still struggle with feeling disconnected and at times, lonely – especially now when people are self-isolating due to the coronavirus.
"We want to reach out to those who are looking for an opportunity to meet people in the area to connect, chat and possibly create a friendship. As part of our #LetsReachOut campaign, we have made it our mission help stamp out loneliness."
Full statistics from the survey can be found in the latest issue of No.1 which is on sale now.