110% Gaming Launches Summer of Champions
July 24, 2020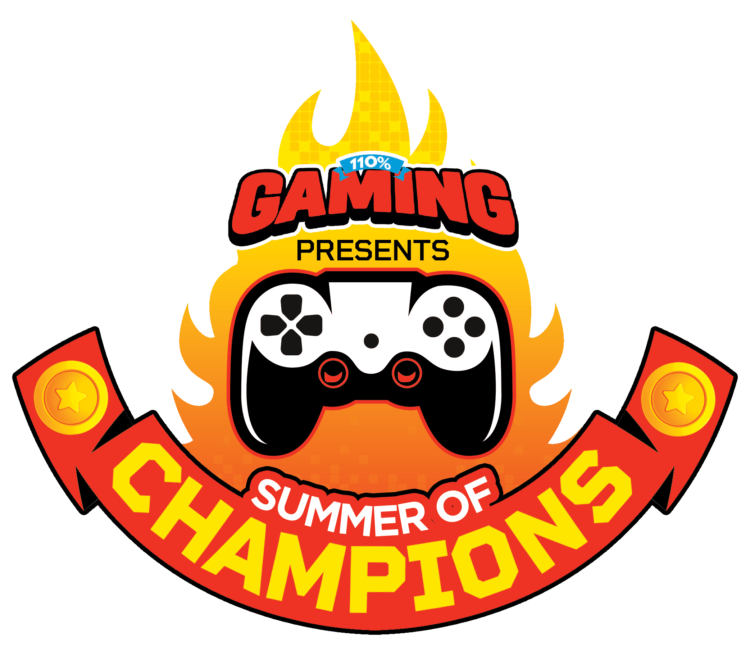 This summer, 110% Gaming magazine are teaming up with a number of industry leaders to run a summer campaign to empower young gamers, giving them the tools they need to play, learn, and create – encouraging them to discover a world of opportunities via video games and feel more involved in the gaming community.
110% Gaming have partnered with top brands including Sony, Raspberry Pi, Ubisoft, Snakebyte, Code Ninjas, Media Molecule and elite gaming professionals including Stampy, Fnatic Tekkz, Elias Toufexis and AlvinBlox, among others to deliver Summer of Champions, an amazing summer programme for young gamers.
The world of video games is bigger than ever and now brings in more revenue than music and film combined, but the industry can still be a mystery to readers, and quite often, a scary place for their parents, both of which the Summer of Champions campaign challenges head on.
The Summer of Champions opens up a number of opportunities for young people via video games, and champions positive gaming. It seeks to empower kids through gaming, giving them the tools they need to master games, learn new skills, grow in confidence and feel part of a gaming community.
The campaign will cover eSports and pro gaming, storytelling and content creation and coding, as well as highlighting the vast variety of career opportunities young gamers can aspire to in the gaming industry.
The campaign also highlights the cognitive benefits of gaming including:
Problem solving
Social skills
Coordination and fine motor skills
Stress and anxiety relief
Creativity and storytelling
Focus and concentration
Elliot George, Editor of 110% Gaming, said, 'We are so excited to launch the Summer of Champions which will champion all of the positive effects gaming has on young gamers. We hope that the campaign will help to alleviate parents' concerns around gaming, and give our readers a unique and exclusive insight into the gaming world and help them unlock their full potential through their love of video games.'
110% Gaming's Summer of Champions launched in Issue 77 (on sale July 22) and continues over three issues. 110% Gaming is available in all good retailers.