DC Thomson Media has announced changes to its magazine portfolio following a thorough review of their stable
August 26, 2020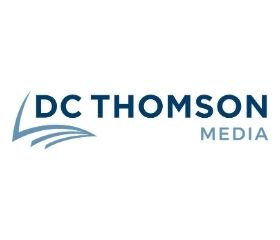 DC Thomson Media publishes magazines across children's, lifestyle and women's sectors, and following a thorough review, the decision has been made to make changes to the portfolio and team structure, resulting in title closures and a reduction in roles.
The magazine market has been challenged for a number of years, and disappointingly, the coronavirus pandemic and resulting changes in consumer behaviour has exacerbated declines in some cases.  The advertising market has also been severely impacted recently, with some sectors faring worse than others.  These factors have resulted in some magazines that were marginal six months ago becoming commercially unsustainable.
The decision has been made to close the following titles;
No.1
Scottish Wedding
Slime Factory
Sweet
This Is
The decision to close these titles is not a reflection of the editorial content of the magazines, or the teams that work so hard to deliver great products to readers.
Regrettably we anticipate these closures will result in less than 20 people leaving the wider magazine business, subject to consultation discussions where options will be explored fully.
Mike Watson, CEO of DC Thomson Media, said, "Regrettably we are closing some of our magazine titles which will result in a reduction of roles.  We will work hard to support those affected by these changes.  People are at the heart of what we do, and we will be sorry to see some of the team leave."
The changes to the portfolio provide an opportunity to look at team structures and ways of working, to ensure DC Thomson Media is an agile business that can respond quickly to consumer trends and behaviours.
DC Thomson Media continues to see positive results from a number of strong brands in the portfolio, from The People's Friend to Platinum.  In challenging market conditions, some titles in the DC Thomson Media portfolio have considerably outperformed the market at news stand and seen significant growth in subscriptions in the last 6 months.