The Courier launches Claudio Caniggia documentary to mark the 20 year anniversary of the iconic signing
October 8, 2020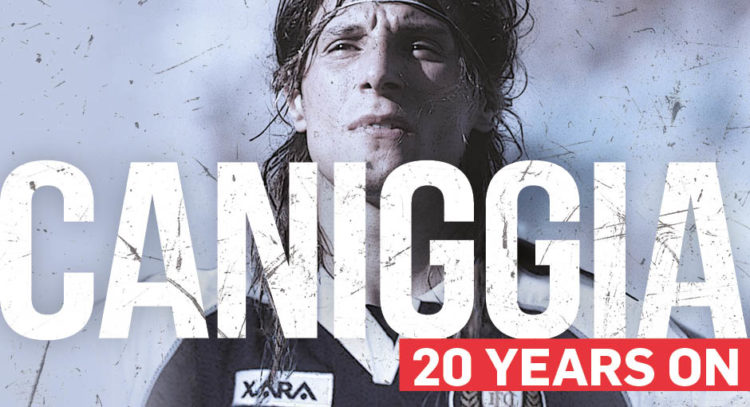 For the first time, Dundee newspaper, The Courier, has launched a new Claudio Caniggia documentary film which lifts the lid on the Argentine World Cup hero's extraordinary spell at Dens Park 20 years ago.
Claudio Caniggia, the Argentina national team, River Plate, Boca Juniors, and Atalanta cult-hero, stunned the footballing world by joining Dundee in 2000. The new eye-opening Scottish football documentary, titled "Caniggia: 20 Years On" covers the signing which lifted the entire city. The short film includes interviews from his former team-mates Lee Wilkie, Barry Smith, Dave Mackay and Stevie Milne who bring to life what it was like to play alongside the great Diego Maradona's ex-strike partner.
Former Dundee owner Peter Marr also  holds nothing back as he gives a revealing view of events from the boardroom, as well as the fans and journalists who followed the team's every move as the mercurial Argentine lit up Scottish football.
Among the highlights of The Courier's Caniggia: 20 Years On documentary, which premieres today, are:
Peter Marr talking of the successful battle to save the club from being wound up, before they hatched a plan to challenge the Old Firm for league titles which culminated in the sensational signing of Claudio Caniggia

How the Argentine superstar's pre-game routine involved a cigarette in the toilet and how he coped with the culture shock of training on public parks

The Italian winter trip where Caniggia's appearance in a nightclub led to free drinks and VIP treatment for the Dark Blues with one woman literally collapsing at the sight of the ageing gunslinger

How Caniggia was given time off from Dens at Diego Maradona's insistence that he wouldn't make a date with Pele without his great friend alongside him

How he could "rack up any bill he wanted" but those closest to him on his incredible Dundee journey give a personal insight into the superstar and tell how the down-to-earth, humble and quiet Caniggia was just one of the lads.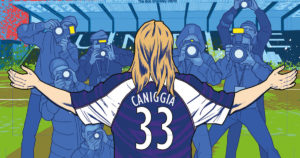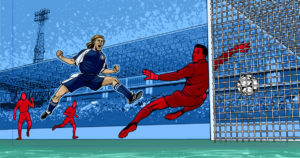 Graeme Strachan from The Courier, said: "This documentary looks back at a time when those of us whose usual beat was the news pages, found ourselves writing about the goings-on at Dens Park.
"Thanks to Caniggia's signing, Dundee went from the sports pages to the front pages almost overnight as this God of the game graced the ground whose fastest performers used to be greyhounds.
"This documentary provides a deep-dive into Caniggia's comeback 20 years ago, as well as incredible insight from the team who got to play, and socialise, with the Argentinian footballing legend – and provides a wonderful look back to a special time when suddenly anything seemed possible."
Caniggia: 20 Years On is available from today at www.thecourier.co.uk/caniggia to Courier subscribers.  Subscriptions are available from just £3 for 3 months: www.thecourier.co.uk/3for3
Watch the trailer here